Home Based Business Insurance - VA, DC, MD
Today when running a small business, we are all trying to reduce our overhead expenses. One of the most common places to reduce cost is by eliminating rent for your business, thus running a home based business. Now even though you run business from your home, you still must maintain the necessary liability measures to protect your business. Anyone who runs a business out of their home, no matter how small, faces the same risks as any other company. You need home business insurance to protect yourself against those risks. This goes for the sole proprietor, incorporated business, or LLC.
The home based business needs insurance to cover the services you provide from your home office along with extending to the services you provide on your clients site.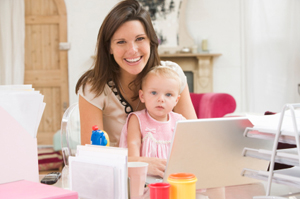 Let the experts at TriState Business Insurance be your resource for establishing your small home business insurance. We provide the home based business owner:
General Liability
Business Auto
Professional Liability
Worker's Compensation
Home Health Care Insurance
Business Property
Commercial Umbrella
Product Liability Coverage
Business Owners Package (BOP)
Give TriState Business Insurance a call today to discuss your home based business and to receive a small business insurance quote. We excel in securing the maximum coverage for the lowest business insurance rates across Virginia, Maryland, and the District of Columbia. We will help you get started immediately in protecting your business so you can focus on growing it! Whether you provide consulting services for Management, Business, IT, or Aerospace; contracting services (carpentry, plumbing, Heating & Air Conditioning, painting, janitorial services, landscaping); or a catering company from the comforts of your home, TriState Business Insurance is your insurance answer to cover all of your home business exposures.