Life Insurance And Annuities -- Why Chose Us?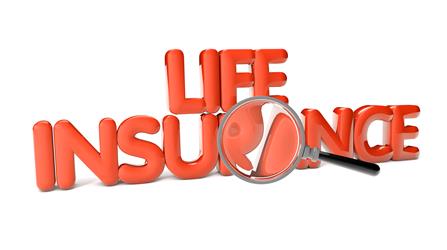 Quite simply because we don't work for insurance carriers, we work for you in our role as independent life insurance/annuity agents and consultants! Insurance agents who work directly for the insurance companies live to do one thing, sell the products of their employer and in the highest volume possible. They key word there is "sell".
As independent life and annuity insurance professionals, our job is quite different. Our job first and foremost is to consult and educate you to determine exactly what type and how much insurance and/or annuities you really need. Once determined, we research dozens of A-1 rated insurance carriers to procure for you the best coverage available on the market at that time.
Few people realize that across the insurance industry, the big name insurance carriers specialize and offer some types of insurance at a good value but not all of their offerings are good value. That's where we come in. We DO know where the values are and we will get them for you.
Uses for Life Insurance and Annuities – Our Top 10 Lists
When properly owned and designated, personal uses of life insurance proceeds are usually tax-free. In contrast, business life insurance proceeds are usually not tax-free to the employee or their heirs.
Business Uses
Individual Uses

1. Key Person (aka "Key Man" coverage)

2. Buy-Sell Agreements

3. Group Life Insurance Plans

4. Employee Retention Tool

5. Stock Redemption Plans

6. Family-Business Succession Plans

7. Obtaining Financing (used as collateral)

8. Cash Accumulation

9. Recruit and/or Retain Top Talent

10. Enhance your Retirement – these plans are for high-income earners

1. Enhance your Retirement (same as business)

2. Debts – mortgage protection, personal bills, etc.

3. Funeral and Burial Expenses

4. Replacement Income – at least during the initial two year "Critical Period"

5. Education and/or other future goals/milestones

6. Create or Magnify your existing Estate

7. Provide or Magnify Donations and/or Gifts

8. Protect your Heirs – ex. within Irrevocable Trust

9. Provide Liquidity for your Estate – instead of a "fire sale" of your assets

10. Pay Estate Taxes
We offer two tools that can help you to understand life insurance and company ratings.
Two Types of Life Insurance – click here to download our one-page, graphical explanation.
Insurance Company Ratings – click here to download our "Trust, but Verify!" tool.
Fixed Annuity
Is a long-term insurance contract that compares to and competes with a bank CD. Annuities offer many advantages with some disadvantages or considerations. Like CD's, Fixed Annuities are considered a "savings" vehicle that is "safe", but neither are designed to protect you against inflation.
Fixed-Indexed Annuity
Technically, this is a type of Fixed Annuity. However, it is more complex to include that some of your money is indirectly tied-to a specified stock-market index. Indexed annuities are considered "safe" investments that are designed to provide long-term results that should keep pace with, if not slightly exceed, inflation.