Personal Property Insurance - VA MD DC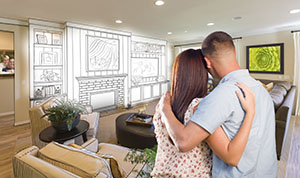 We all procure material and precious things (often times highly valuable material things) at increasing rates over the years. Most people, however, fail to act to ensure that these investments are specifically covered by their personal property insurance. When was the last time you added any single item into your insurance disclosure statement?
We've developed relationships across over a dozen different home insurance carriers that allow us to negotiate higher limits on a wide range of personal property that include (but is not limited to) securities, manuscripts, watercraft, sheds, landscaping, lawn equipment, trailers, and more. Even your valuable stamp collection!
Homeowner Packages cover your personal property, anywhere in the world, for up to 75 percent of the amount of insurance coverage on your home. There are a few exceptions that the insurance industry mandates such as personal property located within a secondary residence, but we will gladly explain all of this to you personally.
Your friends and neighbors at Tristate stand ready to go to work for you. Submit a request for an immediate personal property insurance quote. Also, we invite you to call us anytime for a no obligation insurance consult.