Contractors and Builders Liability Insurance - VA, DC, MD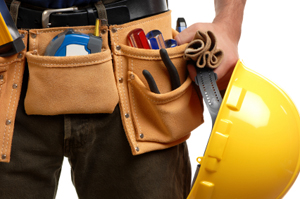 TriState Business Insurance has over 22 years of experience servicing and protecting the insurance needs for independent contractors and builders in Virginia, Maryland, and Washington D.C. We provide liability insurance, property insurance, commercial auto coverage, Worker's Compensation, and bond coverage. We understand that whether you are a small or large business, you have plenty of things to worry about running your business; your contractor and builder's risk insurance shouldn't be one of them.
We can provide you with the insurance protection require to safely serve your clients. From General Liability to Inland Marine coverage or Surety & Fidelity bonds, we handle it all.
Proudly covering the following industries and insurance needs:
Carpenters
Painting Services – Interior & Exterior
Janitorial Services – Both Residential & Commercial
Electricians
Home Remodeling/Flipping
Demolition Risk Insurance
Builders Risk Insurance
Plumbers
Roofers
Siding Installation
Landscaping
Window Cleaning
Paving & Sealing Services
Cable installation
Security Alarm installation
Home Appliance Installation
Masonry
Tree trimming
Concrete Construction
Home Inspectors
Flooring Installation
Vacant Land
Vacant Dwellings