Small Business Insurance - VA, DC, MD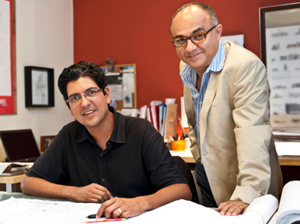 Many people ask us. Do I need small business insurance? Imagine your business facing an unexpected risk like fire, theft, employee injury or even a customer's injury, without having the proper business insurance coverage. The expenses that these claims may lead to can potentially put the uninsured (or under insured) owner out of business. Having business insurance is a must have for any business, no matter how small the business is.
Most businesses (even home based businesses) are required to have insurance whether it be the liability requirement of the landlord or the workers compensation required by the state. Many small business owners think that having business insurance is too costly for their business. The fact is that not having business insurance may lead to expenses far beyond your annual premium.
Let Tristate Business Insurance customize a small business package just for you. We will give you the options. For example, you can choose to raise your deductible to lower your yearly premium. We are your trusted consultant who takes the time to learn about you and your business and advise the best options to guarantee that your business insurance expense is kept to an absolute minimum. Your small business policy will also cover loss of income, to keep you going while you get your business on its feet again.
Small Business Property
Small Business Liability
Workers Compensation Insurance
Employee Dishonesty
EPLI
Loss of income