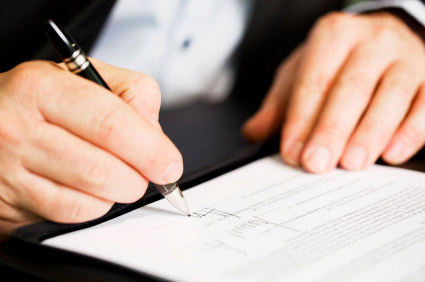 This blog post offers some sound advice for those seeking personal life insurance within Virginia, Maryland, and DC. Don't sign into a new life insurance agreement until you read this blog post. Your hobbies, lifestyle, and overall health impact how much you pay for life insurance. For example, if you scuba diving, mountain climb, rock climb, BASE jump, or sky dive and need new and/or additional life insurance, strongly consider your commitment to the sport. If you honestly don't plan to engage in these activities anytime soon then consider them your ex-hobbies and don't list them on your insurance application. Should you subsequently restart the interest later in the coverage period, then give your agent a call. You possibly would have avoided some degree of avoidable insurance expense.
Essentially, your life insurance policy is a legal contract between you and the company that issues it. As you would (hopefully) never lie or mislead your lawyer, you should likewise NEVER mislead insurance underwriters on your life insurance application. If an insurance company can prove intentional deceit regarding purposely omitted risky lifestyle definition, they can seek full or reduced claims. Your local independent insurance agent (like us here at TriState) serve as your personal insurance consultant and can guide you toward value-based insurance coverage in ways that the agents employed directly by the insurance carriers cannot.
These companies evaluate all risks associated with covering you against death or incapacitation. Certain behaviors and conditions will increase the cost of your policy and the premiums you will pay. Every policy should be customized to match the individual. The types of behaviors that life insurance companies often consider risky include:
Smoking

. Insurance companies will cover smokers, but at a higher rate.

Body weight

. The life insurance company underwriters will evaluate your height and weight for known associated health risk factors.

Driving record

. If you have a history of traffic violations – particularly moving violations or driving under the influence – your rates may be higher.

Risky activities

. If you engage in certain high risk activities, such as scuba diving, motorcycle riding, flying a plane or similar pursuits, your rates will be higher.
Alcohol consumption. Your alcohol consumption will be evaluated as a risk factor in issuing a policy.
If you are soon to apply for any type of life insurance that requires a lifestyle and health certification, consider taking active measures to mitigate such things. Of course you can't change your driving record, but you can quit smoking, loose weight, quit or reduce alcohol consumption, etc.
We invite you to contact us today to discuss these and any other insurance question or need that you may have!
---