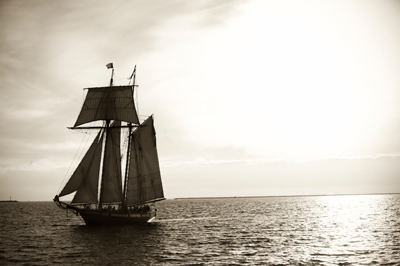 It's summer again, and as typical, our phones heat up with questions regarding boat insurance. We put this blog post together in the hope that we answer questions that we know a lot of you have out there. Should the time come for you to acquire new (or replace your existing) boat insurance coverage in (VA, MD, or DC), know that your independent insurance agents and friends at TriState Insurance are just a phone call away.
Do you need boat insurance?
Your home insurance policy covers your boat in some cases, but it doesn't go far. Homeowners policies typically cap boat coverage at $1,000 or 10% of your home's insured value. And liability coverage — which pays for damage your boat does to others — typically isn't included under home insurance. So a home insurance policy might help you only if your boat is small, slow and inexpensive.
What boat insurance will pay for:
You can typically buy liability insurance — which pays for damage your boat does to others — in amounts from $15,000 to $300,000, according to the Insurance Information Institute. Check about additional coverage for trailers and accessories, for towing and for damage caused by an uninsured boater.
You can buy two types of damage coverage for a boat:
Actual cash value. This pays the value of your boat at the time of the damage. If your boat is destroyed, your insurance company determines its market value.
Agreed amount value. If your boat is destroyed, your insurer pays you an amount that you and the company agreed on beforehand. If your boat can be repaired, your insurer replaces old items for new ones without deducting for depreciation.
It's also important to understand what your boat insurance covers before heading out on the water. Check whether your policy covers these scenarios:
Mechanical breakdown coverage. Pays to repair or replace your outboard motor as long as it's not due to wear and tear.
Salvage. If your boat becomes disabled and a basic tow won't help, you might need to call a salvage company to recover it. Typically a salvage company will ask for a percentage of the boat's value as payment, which can be quite expensive. Not all insurance companies offer this coverage.
Gadgets. Not all boat insurers cover expensive accessories like fishing equipment or fancy coolers unless they're permanently attached to the boat. Endorsements, which are additions to your policy, are available if you want to increase the value of your personal property limits.
Some important things to know about boating and your policy:
Navigational limits: If you own a yacht or a larger boat, your policy will have limits outlining where you can navigate your vessel. If you venture outside of the territory you agreed to in the policy, your insurance may not cover you. Typically, the broader your navigation area is, the higher your insurance costs will be.
Layup periods: Taking your boat out of the water is typical during cold weather, and most insurance companies will give you a credit because it's not being used. But take the boat out for a spin before the layup period ends and you won't be covered by your insurance policy.
Marine inspections: If your boat is an older model, most insurance companies will want you to have it inspected by a marine surveyor in order to assess the vessel's condition and market value. For safety's sake, consider a marine survey even if it's not required.
Underage operators: You might be tempted to let your 12-year-old drive the boat every now and then. But if your child doesn't meet age and license requirements in your state, your boat insurance policy might not cover you. Age and license requirements for operating personal watercraft vary from state to state. In Virginia, for example, no one under 14 may operate a personal watercraft. For requirements where you live, check with the boating regulatory agency in your state.
If you own a boat or personal water craft and have questions about any of the considerations discussed above, or if you simply wish to secure new insurance for your boat that is based in VA, MD, or DC, call us!
---