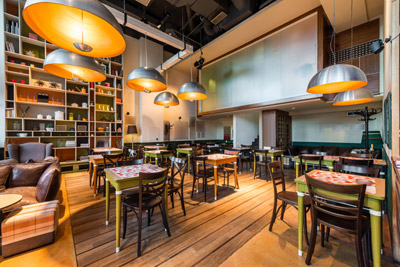 Business Liability Insurance: Restaurants and Bars
Restaurant and bar owners are among the most passionate entrepreneurs on the planet. They love what they do and the services that they provide. They love their customers and 99.99 percent of their customers love them. Ah, but what about that one tenth of one percent. They will sue you at any opportunity...it's the world we live in. Just ask McDonald's and the woman who spilled hot coffee on herself and won a judgement against the enterprise. And customers aren't the only people who will sue you. Your trusted dishwasher or bartender? Those folks sue their owners as well.
Securing the correct business liability insurance is critical to both your business survival and your peace of mind. We've talked about the complexities of workers compensation insurance (for VA, MD, and DC) in previous blog posts, and encourage you to reflect back upon those tips. Restaurants introduce very real liability risk with hot ovens, fat fryers, massive amounts of glass, and a litany of other dangers that you and your staff are subject to.

At TriState Business Insurance, we specialize in determining the specific unique risks that you face and produce custom restaurant insurance policies and quotes that ensure optimum coverage at the most affordable cost. We are truly honored to consult you at length on the wide-range of restaurant and bar-related coverages that are offered by over a dozen top rated American insurance agencies. And please realize that we are independent insurance agents who work for you as our client...we do not represent the interest of any specific insurance company.

Contact us to see how you and your business can be optimally protected at rates that you might never have thought possibled.
---