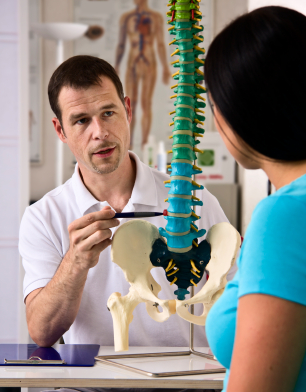 One should never procrastinate seeking professional help with chronic pain. Sadly, in tough financial times, people do just that. Thankfully in today's booming economy, more and more chiropractors are opening and expanding their businesses due to high demand for their service. That's the good news. The "bad" news is that more patients equates to more liability risk. Smart chiropractors understand this and see the need to review their malpractice insurance policies.
Although chiropractic insurance is available from most medical insurance providers, these providers do not provide the same incentives because they provide insurance to individuals employed as chiropractors specifically. That is why it would be best to review and adjust your chiropractic insurance policy with TriState for VA, DC, and MD chiropractic practices.
Chiropractic insurance that protects your reputation
You should seek insurance coverage that is specifically designed for your practice and the specific treatments that you offer. Get a chiropractic insurance that is also devoted to protecting your reputation and preserving your businesses. If you've a new chiropractic clinic owner, talk to your peers who've been in the business for a while. They will help you understand why Chiropractor Liability insurance from TriState is so important. We are independent insurance agents who work for you and not for the insurance industry.
To find out more about chiropractic insurance in VA, MD, or DC, contact TriState Business Insurance.
---