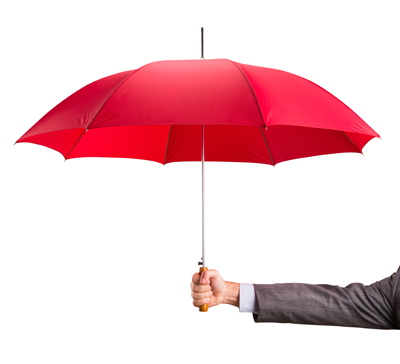 Can your business weather a potential lawsuit?
Business owners don't need additional stressors, but here's a big one: nearly 80% of businesses are not covered against potentially business-ending lawsuits and catastrophic losses. This is because they fail to add commercial excess and umbrella insurance to their coverage. When it comes to protecting your business, umbrella coverage is a necessity, not an option.
Umbrella coverage provides extra protection businesses need for unexpected events that can quickly exceed the primary insurance limits. These events can range from devastating lawsuits to liability claims, employee auto accidents, and more. Umbrella coverage is surprisingly affordable. This is a supplemental policy, not a standalone policy. Liability is part of doing business. Every business that wants to stay in business and stay competitive should have an umbrella policy for proactive peace of mind. It offers extra protection with limits that go well beyond standard general liability limits in the event of a catastrophic loss or lawsuit,
Consult TriState Business Insurance, an independent insurance agent, to learn more about commercial umbrella insurance.
---