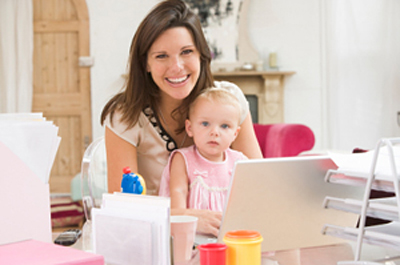 Home-based business operations is sharply on the rise throughout today's American landscape. It is estimated that more than half of the new businesses in the US are being registered with no brick and mortar with most or all operations managed form the owner's home. Far too many new business owners make the incorrect assumption that their homeowner's insurance policies will fully cover the owner's liability risk. Nothing could be farther from the truth. In reality, with very rare exception, home-based business owners need to be covered by home-based business insurance.

Our job (as your independent insurance agent) is to assess your business model and consult you on how you can most affordably insure your personal and business assets. Our experience reveals that some home home insurance policies have a minimal amount of coverage for business property and you might not even know this limitation exists. In fact, some home owner's policies are written to specifically exclude business assets from protection under the home insurance umbrella. This includes loss of business assets that are damaged, lost, or stolen.

With rare exception, home-based business insurance is surprisingly affordable for the level of protection and peace of mind that it delivers. Some common types of home based businesses insurance policies are secured for less than a dollar a day. That's certainly worthy of discussion with your local independent insurance agent.
For those of you operating home-based business in VA, MD, or DC, contact TriState Business Insurance and we'll personally walk you through it all.
---