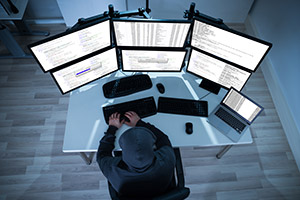 Every business owner is susceptible to crime of various types, but there are two major categories of business risk crime: internal and external crime.
You and your business should carefully consider (and protect against) these various sorts of crime that can crush you and your family:
Employee Theft (aka. Employee Dishonesty)
Forgery or Alteration
Inside the Premises – Theft of money and securities
Inside the Premises – Robbery or safe burglary of other property
Outside the Premises
Computer Fraud
Funds Transfer Fraud
Money Orders and Counterfeit Money
When it comes to the insurance you've purchased, are you covered in case one of these crimes were to happen to you? Well, it depends. While burglary of some items is usually covered with a good property policy it usually excludes money, securities, checks, etc.
If you have a small business insurance policy with a standard insurer, you most likely have some coverage with options to include more. With most other policies you'll need to add on additional coverages.
Check your policy and if you're not sure, contact your trusted independent insurance agent (like us here at TriState Business Insurance serving all of VA MD and DC) to discuss your business and which ones on the list that you are clearly covered for. We are a great source of knowledge and education because we see industry wide trends and can provide options to mitigate a future loss (aka. prevent pain). We can actually help you make a more educated decision.
Make sure you're protected. Call TriState Business Insurance today!
---