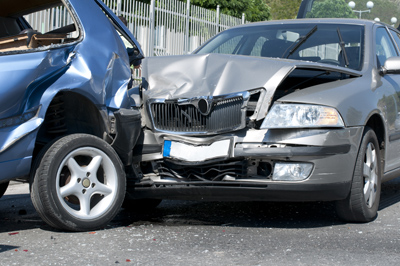 As an independent insurance agent and one who works for YOU and NOT the insurance companies, we consider all of you our friends and neighbors. And what to friends and neighbors do for each other. Among other things, we make each other laugh.
So today's blog post is designed just to share a little laughter on the subject of insurance that is by nature a very serious subject. These funny stories involve auto insurance claims. They're not ours, just stories shared around by the good-natured insurance agents across our industry. For you business owners out there, sometime soon we'll publish a similar set of odd quotes that involves workers compensation claims. Yes, truth is stranger than fiction.
After the laughs subside, however, reflect about how you can be the most skilled and defensive driver on the planet, but some things you just can't prepare for. Things such as:
"In an attempt to kill a fly, I drove into a telephone pole."
Drastic measures for killing a fly, no? Talk about overkill.
How about this:
"I knew the dog was possessive about the car but I would not have asked her to drive it if I had thought there was any risk."
Well, the dog is man's best friend, but that does not necessarily make the dog a great driver.
Food is another major part of auto insurance quotes claims, such as the accident that was caused by a potato being lodged behind the brake pedal or the one where the claimant's car was damaged by a frozen kebab that was tossed out of a another car.
And then there's this one, where you really must check out this guy's focus on his driving:
"I had one eye on the parked car, another on an approaching truck, and another on the woman behind."
Three eyes totally focused on everything but the road. At least he's being honest about focusing on the 'headlights' of the woman behind him.
Getting back to the animals which are so prolific ...
Question on one of the auto transport quotes claims: "What warning was given by you?"
Insurance claimant's answer: "Horn."
Next question on one of the auto transport quotes claims: "What warning was given by the other party?"
Insurance claimant's answer: "Moo."
Apparently that guy ended up being just as horny as the previous (three eyed) guy - just in several different ways. But at least he stayed in control, and control is vital in ensuring an accident happens:
"The accident happened when I was trying to steer my car out of a skid by steering it into another vehicle."
So, if you don't have control you really need fast reflexes:
"I started to slow down but the traffic was moving more slowly than I thought."
Ah, these car insurance quotes - here's another really good one, one of very best car insurance quotes:
"An invisible car came out of nowhere, struck my vehicle, and disappeared."
Those damn invisible cars! Constantly slamming into passing vehicles and disappearing into nowhere. Happens all the time! Never any witnesses, though. For some reason, nobody ever sees it happen.
Other un(fore)seen factors also contribute to people filling out their auto insurance quotes claim:
"An indirect cause of this accident was some little guy in a small car with a big mouth."
And, finally, the third and last of these spooky quotes on car insurance:
"As I neared an intersection, a sign all of a sudden appeared where no stop sign had ever appeared before."
Yeah, those pesky signs; always showing up where you least expect them! :-)
Well, there you go, funny as they may, good drivers sometimes cause severe damage. The question you need to ask yourself is: "Am I (or are we) adequately insured"? Remember, as discussed in recent blog posts, you current liability limits may not approach what a severe judgement against you calls for. Let's talk that over.
---