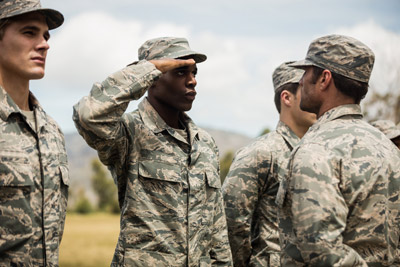 Did you know that most U.S. insurance companies offer a low mileage car insurance discount for drivers who do not use their car very much. This discount helps a motorist save money on the cost of their coverage and secure the protection needed in the case an accident, theft or other insurable event occurs.
Your friends at TriState want you to realize that the location where the auto is domiciled plays a part in insurance cost. So if your student is moving his/her/your car to a lower risk location that where you currently live, then you should enjoy a cost break there as well. Even if you think your student's college domicile is in a more risky location, you still need to report that to your insurance company. You are well advised to be honest and forthright with you auto insurance company as you expect them to be with you.
Military Deployment Discounts
Many of our military clients forget to call us and have their auto-insurance policy adjusted for those periods where one (or both) military members are on extended temporary duty.
For the same reasons we listed last week on the blog post regarding kids off to college, it simply makes sense to seek auto-insurance discounts while you are on deployment. It only makes sense for your insurance company to adjust your insurance rate during periods when your vehicle is on the road for a fraction of the normal operating mileage.
Certainly there is a lot going on in our life as you prepare yourself and your family for deployment, but don't forget, every dollar counts. It will only take a moment of your time to call us, give us your estimated departure and return date and let us take care of things for you.
And for those of you who this subject directly applies, our heartfelt thanks to you AND your family for the sacrifices you make for our country.
---