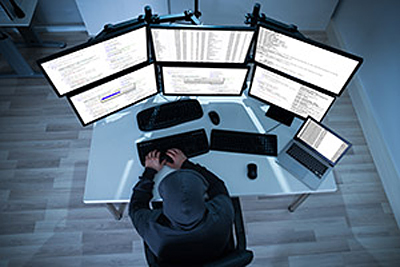 This blog post was inspired by the recent cyber hack of Equifax and the resulting compromise of sensitive personal information for almost a full third of the American population. This issue will cost Equifax millions of dollars. Equifax may be large enough and financially strong enough to survive this, but similar errors by small business owners can drive them out of business.
We're trying to think of a single fellow entrepreneur who takes no credit cards for payment or who does not store a single element of client personal information within their business computing systems. There may be some business owner out there without the need for some form of cyber security liability insurance, but we're having a hard time identifying him/her.
Cyber Liability insurance coverage is one of the fastest growing business insurance concerns across the United States. The reason is simple. American business owners become double-victims to cyber criminals. First they are victimized by the criminals themselves then they are victimized by the court systems via huge judgments against them for not protecting their client's sensitive client data. We strongly encourage all of you to review your current business insurance policy and confirm that you are protected against cyber-related judgments. If you are not (or upon review remain uncertain) covered for cyber liability, know that you and your business is at direct risk.
We serve the cyber liability insurance needs of our clients across VA, MD, and DC. Call TriState Business Insurance today to discuss your concerns and protection options.
---