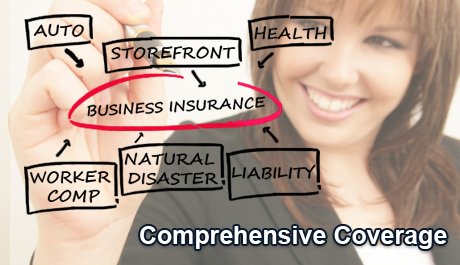 Hello again from your independent insurance agent friends here at TriState Business Insurance serving Virginia, Maryland, and DC. Business owner's always execute risk management, but they should not recklessly gamble. Business risk is something you must take seriously. Before you buy an insurance policy, make sure you're covering all of your bases.
Insurance mistakes cost you money. So, don't take a gamble. Grow your business. And before you buy intricate policy add-ons, make sure you're not putting your eggs in the wrong basket.
Here are the three business insurance gambles to avoid. Are you making them?
Gamble #1: Considering A One-Size-Fits-All Liability Policy
While some in-depth plans with add-ons aren't ideal, don't pick a basic coverage plan either. A surprising number of businesses play it by ear. In other words, they pick one-size-fits-all policies which don't cover them specifically. Let's take a look at an example of this. Some businesses rely on their personal liability insurance policy. Liability insurance might provide a good foundation. However, it might not protect you beyond personal injuries and property damage. Between employee mistakes, disasters and property losses, there's a lot to worry about. You need a business liability insurance policy that caters expressly to your needs.
Some start-up experts are also shying away from one-size-fits-all policies because they lack support sales territory planning. As your business grows, you'll need to breathe. Make sure your plan isn't suffocating your livelihood.
Gamble #2: Not Having Business Interruption Insurance
If you're new to the game, you might've forgone add-on policies, such as business interruption insurance. This coverage is important. Many businesses wouldn't be able to open again if a disaster damages their assets. Bad weather, theft and even employee mistakes can cause a lot of damage — both to your premises and your time.
What's your time worth? Well, it's worth your stock, machinery, computers and sales. The longer you're down and out, the more money you're losing. Even if you're running a small business, tiny interruptions add up. Therefore, let this coverage step in to cover those losses.
Gamble #3: Considering You're Safe
Your coverage might be good, but is it enough? Always plan for an update. If you grow, experience change or take on new workers, consider an upgrade. You might be safe now—but you won't always be. Buy new coverage if you're:
Moving to a new location
Investing in commercial real estate
Investing in expensive equipment
Offering new services
Hiring new employees
Even small changes impact your commercial small business insurance coverage. Don't worry. Remember that independent insurance agents are YOUR agent and always work in your best interests. We can amend your policy when necessary. If you're growing, we'll help you scale. It's our job to make sure your business insurance is effective.
Call us to learn more!
---