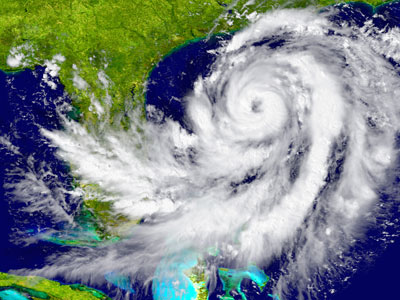 With the recent hurricane events, we've had a flood of calls regarding coastal and beach front windstorm insurance coverage. Not so much calls from our existing clients because we review our client's policies with them on a recurring basis and are constantly on the lookout for better values. That's what your independent insurance agent is supposed to do for you.
The common questions we get regarding windstorm insurance is "What is it" and "How much does it cost". The simple truth is when it comes to windstorm insurance coverage, coverage options vary greatly by location and insurance carrier. One insurance company may require specific insurance for hurricanes, another may include it in a windstorm policy. In some cases, windstorm damage may be included in basic homeowners policies.
With so many different options and requirements,you need a seasoned professional to sort through the litany of insurance industry options and offerings. That's what we do for a living...research on your behalf. It's a daunting task if you go it alone and almost certainly you will not secure the best value for your insurance dollar going directly to insurance agents employed directly by any of the major insurance carriers.
Our hearts go out to any and all of you reading this that were negatively effected by the recent storms. Although none of our clients suffered catastrophic loss given our commitment to the Virginia, Maryland, and DC homeowners, it motivated strong volume of calls to review homeowner's policies across the VA, MD, and DC tri-state region. These were all good calls because these policy reviews deliver a strong piece of mind to our clients and a few along the way learned that new property (but unreported) acquisitions needed to be added to their policy. Some of those additions did not result in an increase in premiums so the review resulted in increased coverage at not additional cost.
So periodically review your home owner's insurance policy with your agent. You might not realize that you and your family have inadvertently gone at risk vs what your current policy offers. And like some of our clients, you might secure increased coverage at little (or no) additional cost.
Contact your independent VA, MD, DC insurance agents at TriState today!
---