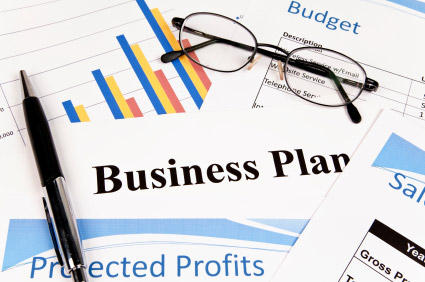 The economy is expanding and every American should be celebrating this. More people are being hired than being let go and more businesses are opening as opposed to closing. This is a perfect time to cover down on the subject of small business insurance for owners in VA, MD, and DC.
You might have read an outstanding tutorial on this subject recently out on businessnewsdaily.com. If you didn't we credit them here for their work and hope that you take a moment as a new (or soon to be) business owner to assess the risks of business ownership.
If you're starting your first business, you likely have a plan for financing, marketing, sales, etc. But it's also critical to make sure you're guarded against common business risks – and that starts with securing a business insurance policy with the independent insurance agent professionals here at TriState Business Insurance.
The right small business insurance package is essential to your company's long-term success. Having coverage helps protect your hard work and investment in your business if something unforeseen occurs. By purchasing insurance, you can keep your business running in spite of those challenges and circumstances.
Assessing your risks
An independent insurance agent can evaluate your needs and risk, and come up with a plan to fit your business. To accomplish that, the agent will work with you to perform a risk management assessment, which will give you a list of potential events that could lead to a loss, determine the estimated cost of such a loss and tell you how best to address each risk.
The goal is for the agent to gain a good understanding of the business and use this to identify potential risks to the customer, Haldeman said. This analysis can include an evaluation of possible property losses, business interruption losses, liability losses, key person losses, automobile losses and injury to employees.
Sharing specific details of your business purpose and location can aid your agent in suggesting the best coverages and the level of risk that you may incur. For example, consider a doctor or lawyer who has an office in a building owned by someone else, no inventory and office equipment that isn't worth a lot. In this case, liability insurance is probably not as important as malpractice insurance.
For a new business considering their first insurance policy, it's wise to consider a provider that is specifically interested in small businesses, said Kerridge.
There are a number of online providers [that] now specialize in small businesses with impressive online service and products that are geared to small business in terms of their price points and stripping away unnecessarily complex jargon," he told Business News Daily. "Quotes can often be obtained in minutes online, against days for more traditional methods."
Of course there are a multitude of considerations that go beyond risk assessment when putting together your comprehensive small business insurance coverage strategy. That is precisely our area of expertise for those of you starting business in Virginia, Maryland, and/or DC. Business insurance considerations most definitely are effected by the state's law in which you operate. We're here to help you sort all that out.
---