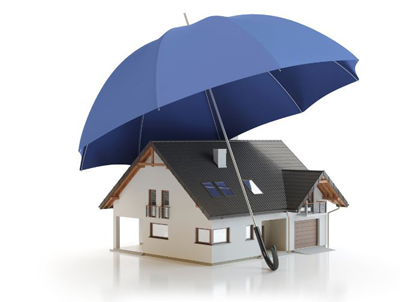 If you secure your home insurance direct from major carrier's insurance agents, read your policies carefully. Never forget who writes that agent's payroll check...the insurance company. So are they REALLY looking out for you? As an independent insurance agent serving VA, MD, and DC, we work solely for you as our client. We invest the time and energy getting to know you and your family, your family's risk tolerance, and your property makeup so that we can compare the insurance offerings of over a dozen A-1 rated insurance carriers on your behalf.
So here are some things that your agent may or may not have shared with you as good tips for limiting your insurance expense:
Increase deductibles. Insurance isn't meant to cover the small stuff. Set deductibles as high as you can afford. For example, a $150,000 house could have a $1500 or 1% deductible.

Locate intelligently. Stay away from flood prone areas. Look for brick or stone houses in high wind areas and wooden frame houses in earthquake-prone areas. Locate in communities with professional fire departments. Have your home inspected before purchase. Also check the Comprehensive Loss Underwriting Exchange report of your home before purchase to see insurance claim history.

Don't make small claims. Frequent claims can drive up rates. Don't sweat the small stuff. Insurance is meant to protect from catastrophic loss.

Reinforce your home. Install storm shutters, reinforce the roof, retrofit older homes for earthquake resistance, and modernize heating, plumbing, and electrical to reduce risk of fire and water damage.

Improve home security. Add smoke detectors, burglar alarms, and deadbolts.

Exclude land value. Yes, some insurance companies will try to convince you to insure your land. It's unlikely the land beneath your home will be stolen or burned in a fire. Insure the value of the home only.

Combine policies with one insurer. Most insurance companies offer discounts for multiple policy households. Combine home and auto insurance. Then buy an umbrella liability policy over both to optimize cost. We know which insurance carriers offer the best value in this area.

Eliminate unnecessary coverage. Don't buy coverage you don't need: earthquake coverage is unnecessary in most zones; don't schedule jewelry if it's inexpensive, etc. This is the new car salesman equivalent of selling you "rust protection".

These are some (but not all) things for you to consider. Every family and individual have unique home insurance needs. Let us represent you and do the heavy lifting by researching the home owners insurance offerings of over a dozen A-1 rated insurance carriers. For a review of your home policy for those who live in VA, MD, or DC, contact us here at TriState Business Insurance today.


---