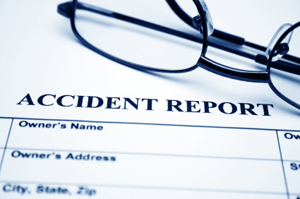 Those who follow our blog here at TriState Business Insurance (serving VA MD and DC) know that we win when you win. Never having to file a business insurance claim is the definition of winning in our book. So workplace safety is a key issue that we know a lot about and we gladly offer you whatever advice we can to help you establish a safe working environment.
Workplace safety is a key to effective business management. Keeping the staff safe ought to be of vital importance because without your employees, your company most likely won't be able to run effectively. But everyone knows that sometimes accidents just happen. When they do, workers compensation insurance can help safeguard your employees.
Along with buying employees comp insurance, you will find lots of ways to make your safer, thereby reducing the chance of any sort of accident from occurring. With fewer accidents, you';ll most likely enjoy lower insurance rates as well. Here are six suggestions for enhancing workplace safety.
Fire Drills: Employees should know what to do in case of a fire; the best way to do that is to have at least two fire drills per year. Make sure that employees, new and old, know where evacuation routes the evacuation routes are and how to find and use fire extinguishers.
No Open Flames: Open flames should be banned in the workplace. Replace candles with candle warmers. Make sure all smokers only light up outdoors. Space heaters are often a fire hazard as well; only allow models that automatically shut off if they get knocked over.
Tripping Hazards: Slips and falls are the most typical workplace injuries. Keep them from happening by continuing to keep wires coiled and tethered near walls, closing drawers that aren't being used, cleaning spills as quickly as possible and keeping walkways free from clutter.
Training: If your business uses non-standard equipment or materials, make sure that workers are completely trained on handling them. Employees should also be trained while using proper protective equipment (which must be provided by the company) and first-aid protocols just in case of emergency.
Security: Setting security cameras and alarms helps make the building safer for everybody by deterring shady characters from invading your workspace. Also, anything illegal does happen, these systems make it easier to catch the culprit(s).
Maintenance: Make sure the building is tidy, clean and in good repair. Something as small as frayed carpeting can become a huge problem if someone trips over it and breaks their leg.
Whether you need restaurant or bar insurance, HVAC repair company insurance, or anything in between, the right insurance policy will protect your business and its employees. The only way to get the right insurance protection consult and coverage from an unbiased independent insurance agent such as us here at TriState Business Insurance. Call us!
---