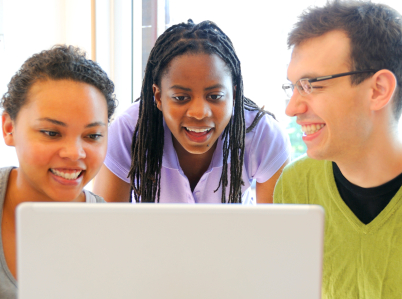 Whether or not college students need the protections of renter's insurance depends on where they live. A student who lives at home or in on-campus housing is covered under his or her parent's renters or homeowner's insurance. This blog post pertains directly to the renter's insurance needs of college students in Maryland, Virginia, or DC.
Both renters and home policies usually have a cap on the amount of off-premises coverage. For instance, claims that a student makes on-campus could be limited to 10% of the parent's coverage limit. In other words, if parents have $100,000 of coverage on their home, the student would be covered up to $10,000, after paying the deductible.
However, college students renting an off-campus apartment, condo, or house should have their own renter's insurance policy. They aren't eligible to get coverage from mom and dad's renters or homeowners policy.
Don't make the mistake of thinking that students are too poor to have belongings to protect. Most students living off-campus have thousands of dollars' worth of personal items, such as electronics, computers, furniture, bicycles, clothing, and textbooks that make buying renters insurance worthwhile.
Cash Value" vs "Replacement Cost" Renter's Insurance
If you live in Virginia, Maryland, or DC, we'll explain all of this personally to you. For those outside those states, we hope you find the following information useful. When you're shopping for renters insurance, make sure you understand whether the policy offers "cash value" or "replacement cost" for claims. Here's the difference:
Cash value coverage reimburses you for the value of personal belongings at the time of a claim. For example, if your 3-year-old mountain bike is stolen, you'd receive the value less depreciation. If the original cost was $2,000, you might only receive $1,000, minus the deductible.

Replacement cost coverage reimburses you for the full value of an item. So if you'd have to pay $2,500 to buy that same mountain bike today, that's what you'd receive, less the deductible.
Call us anytime to learn more about renter's insurance in VA, MD, and/or DC!
---